I'm an artist based in Windsor, Berkshire in the UK. Most of my work derives from images and text that I find around me. I combine figurative drawing and painting with mixed media to create thematic collages that allude to my worldview and emotional state. Since I have ADHD, a neurological condition that renders me somewhat powerless to control, manage and regulate my emotions, my work tends to centre around particular emotions. Emotions fascinate me.
My influences are somewhat eclectic, and include sci-fi, horror and noir illustration and imagery, particularly from 1930s to 1960s, album cover artwork, from all genres but most frequently heavy metal, art deco painting, comic art, pop art, divisionism, expressionism etc. etc.
My philosophy and worldview often emerge through my works, with themes such as Zen Buddhism, the mind as relates quantum physics, AI and non-biological sentience, as well as liberal and inclusive politics, ecological awareness, mental health and equality of all humans.
Some of my work is for sale, as are prints of much of it. I will also consider commissions but I will be choosy about which I will accept. Please contact me via the form below with any questions about this or anything else found on this site.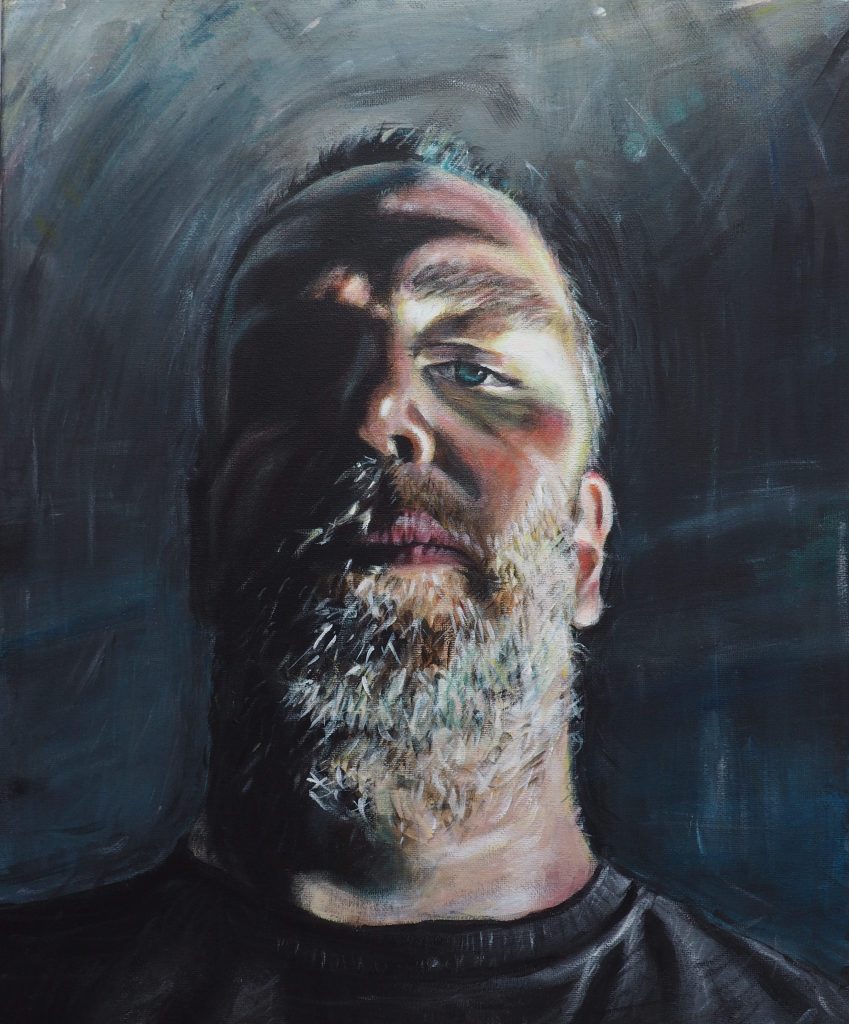 For many years I have worked in the field of data analysis and Data Science, and continue to do so. Some of the words found on this site relate to that. If you would like to contact me relating to this specifically, please do so via linkedin.